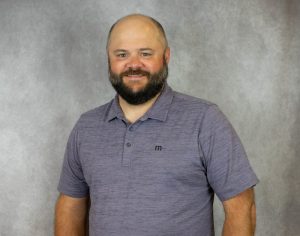 We are thrilled to announce that our very own Dr. Drew Champagne has been nominated as a top contender for the prestigious title of Best Dentist in Northern Nevada! This recognition is a testament to Dr. Drew's unwavering commitment to providing exceptional dental care and his dedication to his patients' well-being. We are incredibly proud of Dr. Drew's accomplishments and would like to take this opportunity to highlight his remarkable journey and the qualities that make him an outstanding dentist. 
A Local Success Story:
Born and raised in Sparks, Nevada, Dr. Andrew Champagne has deep roots in the community he serves. His passion for dentistry and desire to make a positive impact on people's lives led him to pursue a Doctor of Dental Medicine (DMD) degree at the Louisville School of Dentistry. which he completed in 2007. Driven by a genuine love for his profession, Dr. Drew has consistently demonstrated his commitment to staying at the forefront of dental advancements and providing the highest standard of care to his patients.
Professional Affiliations:
As a testament to his professionalism and dedication, Dr. Drew is an esteemed member of several dental organizations, including the American Dental Association (ADA), Nevada Dental Association and Northern Nevada Dental Society. By actively participating in these associations, Dr. Drew stays up-to-date with the latest research, techniques and industry best practice. This enables him to offer the most advanced and comprehensive dental treatments to his patients while adhering to the highest standards of ethical practice.
A Caring and Personal Approach:
While Dr. Drew's qualifications and professional affiliations speak volumes about his expertise, it is his genuine care and compassion for his patients that truly set him apart. Driven by a desire to create a comfortable and relaxing environment, he ensures that each patient feels at ease throughout their dental experience. By listening attentively to their concerns and addressing any anxieties, Dr. Drew establishes a strong foundation of trust and open communication with his patients.
Beyond Dentistry:
Beyond his professional achievements, Dr. Drew values a balanced and fulfilling life outside of the dental office. In his free time, he enjoys playing, music, hunting, fishing and cheering for his beloved St. Louis Cardinals. However, his true joy comes from spending quality time with his wife, two children and their adorable pet Pug/Yorkie mix. Dr. Drew's commitment to nurturing his personal life alongside his professional endeavors showcases his dedication to holistic well-being.
The nomination of Dr. Drew Champagne for the title of Best Dentist in Northern Nevada is a testament to his exceptional skills, unwavering dedication and compassionate approach to dentistry. We are incredibly proud of his achievements and grateful to have him as part of our team. If you are seeking a dentist who combines expertise, professionalism and personalized care, Dr. Drew Champagne is undoubtedly a top choice.