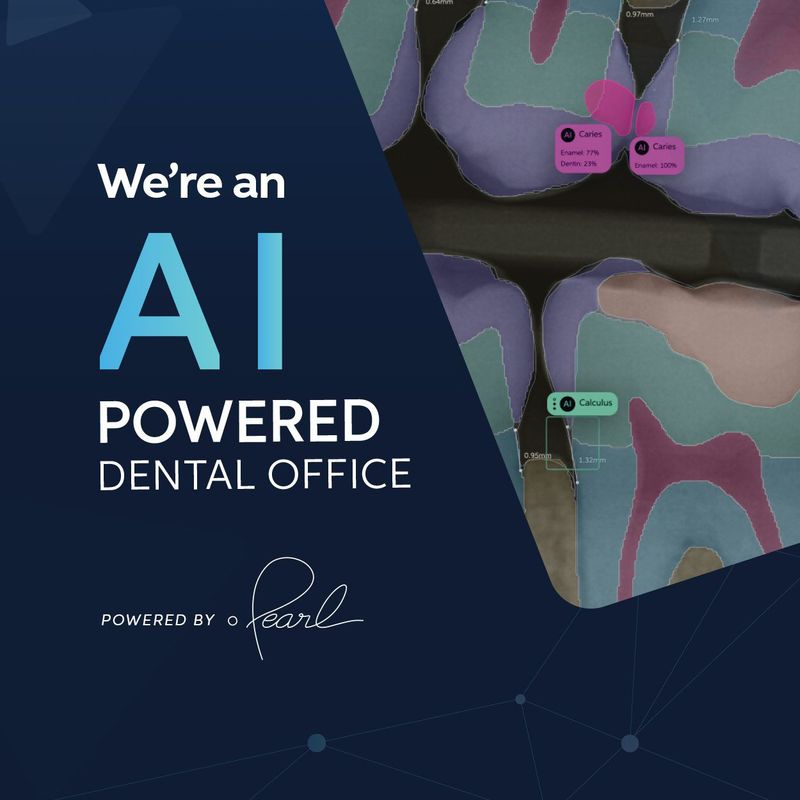 We are thrilled to announce a significant advancement in our commitment to providing exceptional dental care to our patients — the integration of cutting-edge artificial intelligence (AI) software known as Pearl.
Pearl is a highly acclaimed AI platform, boasting approvals from various international regulatory bodies, including the prestigious FDA. This revolutionary technology is designed to enhance our ability to analyze dental X-rays with unparalleled precision and confidence. Its introduction signifies a pivotal step towards greater transparency, objectivity and accuracy in our practice.
What sets Pearl apart is its utilization of machine learning algorithms, trained on the largest repository of meticulously annotated dental radiographs from experts worldwide. This ensures unwavering reliability and pinpoint accuracy in our diagnoses. Pearl acts as a constant, reliable assistant, bolstering our diagnostic capabilities and simplifying the interpretation of X-rays for our patients.
Pearl AI is set to transform the landscape of dental care, establishing an unprecedented standard for precision and confidence in our practice. With this revolutionary technology, we are not merely embracing innovation; we are redefining the possibilities within dental care, empowering our patients with a deeper understanding of their oral health.
If you would like to learn more about how Pearl AI technology will improve your dental care in Sparks, Nevada, call us at 775-359-3934 to schedule a visit with our dentists. Dr. Drew Champagne and associates are always striving to improve your care in any way we can at Champagne Family Dentistry.
To learn more about Pearl AI Technology, click here.