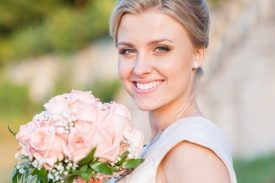 Bright smiles and sparkling teeth are a universal symbol of confidence and vitality. It's no wonder that people are constantly seeking effective and convenient ways to enhance their smiles. Champagne Family Dentistry proudly presents our exceptional new patient special: a complimentary take-home Opalescence Go tooth whitening kit! Join us on this journey to unlock the true radiance of your smile while experiencing our unwavering commitment to exceptional patient care.
Setting the Stage: At Champagne Family Dentistry, we understand that a healthy smile goes beyond just dental hygiene. It is a gateway to self-assurance, improved well-being, and a positive outlook on life. Our mission is to provide our valued patients with
exceptional dental services and a personalized experience that goes above and beyond their expectations. Now, with our new patient special, we invite you to experience the transformative power of a dazzling smile.
Introducing Opalescence Go: As part of our dedication to the latest advancements in dental care, Champagne Family Dentistry has partnered with Opalescence, a renowned leader in teeth whitening solutions. Opalescence Go is an innovative, professional-grade tooth whitening kit that promises to brighten your smile in the comfort of your own home.
Why Choose Champagne Family Dentistry? We understand that choosing the right dental practice can be a daunting task. However, at Champagne Family Dentistry, we take immense pride in being a patient-centric practice that prioritizes your comfort,
health, and satisfaction.
Take Advantage of the Special Offer: Now that you know the exceptional care and expertise you can expect from Champagne Family Dentistry, it's time to seize this incredible opportunity. As a new patient, you will receive a complimentary Opalescence
Go tooth whitening kit, allowing you to enhance your smile from the comfort of your own home. This exclusive offer is our way of saying "thank you" for choosing us as your trusted dental provider.
Schedule your first appointment with Champagne Family Dentistry today and take the first step towards a brighter, more confident you.